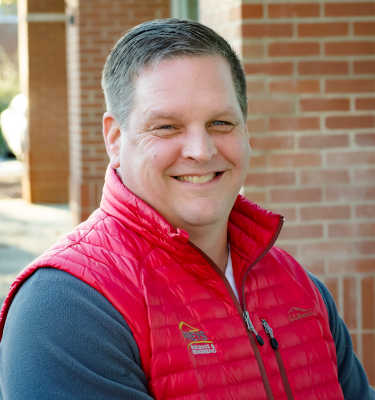 President
Scott Frey
I am Scott Frey, owner and president of Freys Building and Remodeling Company. I grew up in Horseheads, New York and moved to the Triangle 21 years ago. I've been living in Holly Springs for the past 19 years and have recently married the love of my life, Cheree. I have three amazing stepdaughters along with four dogs, one cat, and a lizard. There is never a dull moment in our household. and that is what I love most about our family.
I earned a college degree in civil engineering at Penn State. After graduating, I lived in Pittsburgh and got my start in the industry as a salesman for 84 Lumber. I ended up enjoying the industry and the people. I moved to Raleigh to find a job in a booming economy. I took a position as an estimator for a large production builder.
After a couple of years in the business, my brother, father and I decided to take a leap of faith. Together we started Freys Building and Remodeling Company. I find it so rewarding to take someone's outdated space and turn it into a new, inviting space that they can enjoy for years to come. Seeing the final product and the look on the homeowners face is something that I look forward to with each project. My goal is to treat every client with respect and honesty and give them an end product that we both can be proud of. I look forward to helping everyone with their remodeling needs.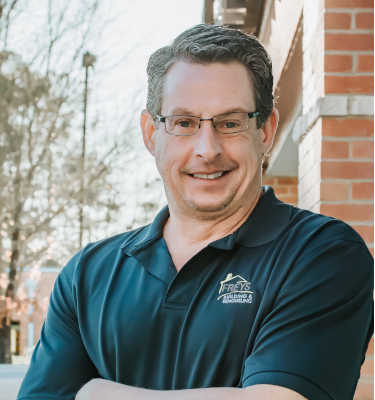 VP of Customer Relations
Chris Frey
I am Chris Frey, Vice President of Customer Relations at Freys Building and Remodeling Company. I now live in Fuquay Varina with my beautiful wife Lisa our son and our two dogs Baxter and newly adopted Penny. I graduated from the University of Delaware with a BS in Economics and then went on to receive my MBA in Marketing from Binghamton University. After years of experience as Vice President and General Manager for North and Central America at Lenovo I retired in 2016. A year ago I came out of retirement to help my brother and father as our business began to grow even more.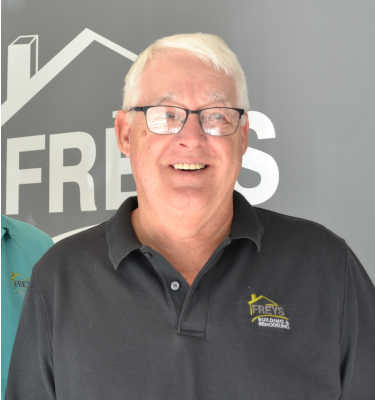 Secretary/Treasurer
Jim Frey
I am Jim Frey, owner, secretary and treasurer of Freys Building and Remodeling Company. I grew up in Wellsboro, Pennsylvania and married my High School sweetheart Judy. Judy and I have now been together for 54 years and have lived in Horseheads, New York for the past 47 years where we raised our two sons Chris and Scott. I graduated from Alfred University in 1967 with a B.A. in Chemistry. I then went on to work in R&D, manufacturing, and Project Management for various companies while obtaining a MBA from Syracuse University and ended with Corning, Inc. After my youngest son Scott had gained many years of experience I came out of retirement to take advantage of Scotts expertise in building and remodeling. Chris, Scott and I joined together to start Freys Building and Remodeling Company as a family and we have been thriving ever since.