The Before and After of an Ultimate Kitchen Transformation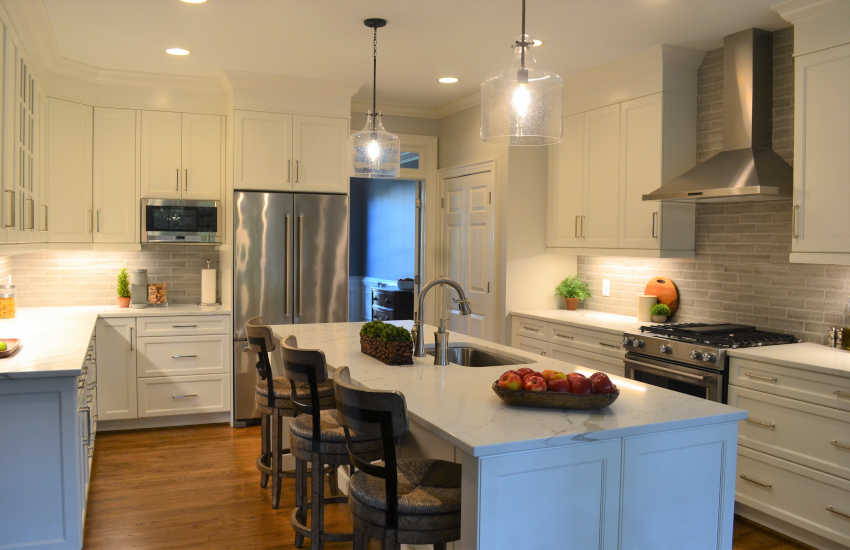 Kitchen Remodels can be an exciting and big transformation to a home. Kitchens are a place for cooking and eating but also for a gathering space with friends and family. Freys Building and Remodeling has completed many before and after kitchens ranging from all price ranges, from large to small to create the kitchen space you have always wanted.
Before
After 20 years this 2002 Raleigh home was ready for an update. The original layout divided the large living room and kitchen in half with a wall and L-shaped floor plan.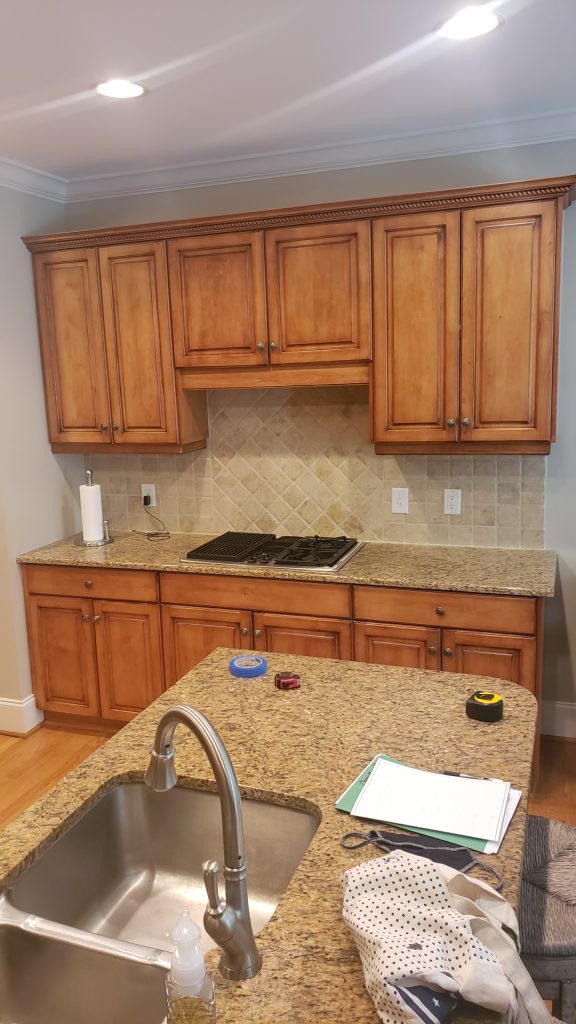 The stove was placed on a separate wall away from the sink, dishwasher, fridge and ovens making for a distant stretch while cooking. This space was lacking functionality and did not bring the inviting energy usually associated with a kitchen.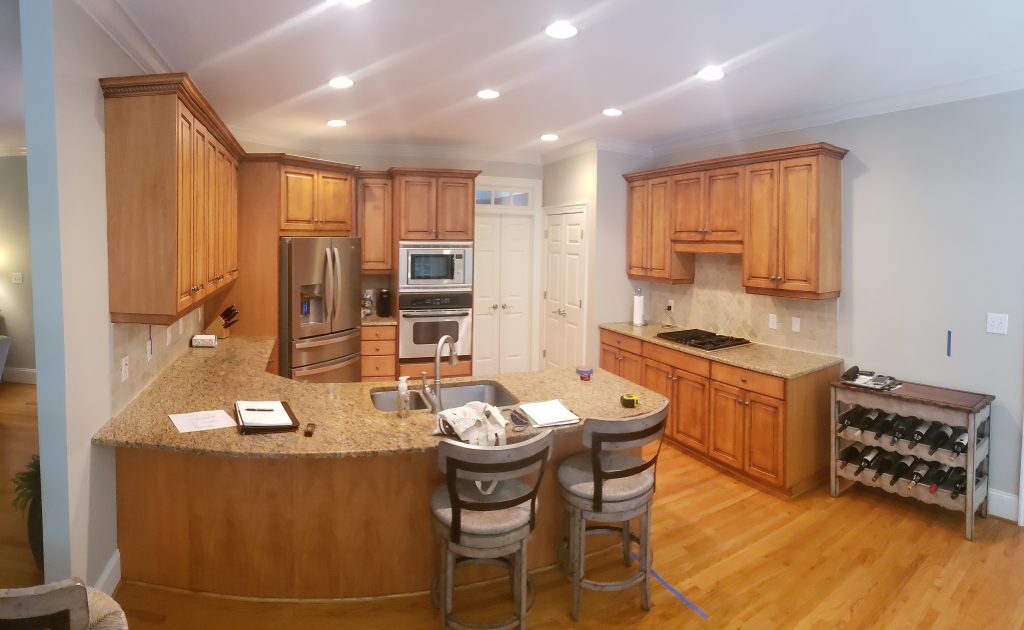 After
Freys Remodeling gave this space the inviting and functional touches that it needed with the help of designer Lisa Jones with Kitchen and Bath Galleries. By changing the layout of this kitchen and adding a large island we created an inviting open concept throughout the house. By doing this it allowed for a dining space against the adjacent wall. A stainless steel sink was placed in the island closest to the stove making for easy cooking. A 36" Traditional Chimney Wall Hood ACT was installed over the Dual Fuel Slide-in Range.
On the adjacent wall we installed a Counter Depth Refrigerator to add extra walking space to the new floor plan. Lastly, all new cabinetry, plumbing fixtures and countertops were put in place.
More Photos
To see more after photos of this kitchen visit Kitchen #12 in our remodel gallery. For help planning your next remodel send us a message under the Contact Us tab.