HBA Award Winning Master Bedroom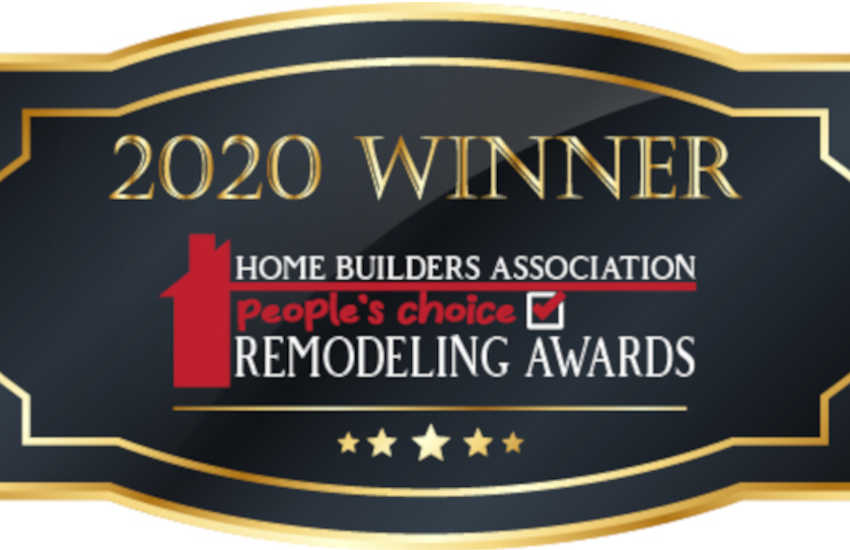 We are honored to be featured in the 2020 Home Builders Association of Wake County People's Choice Remodeling Awards. Because of our community, friends and team we have been voted "Best General Room Remodel" of 2020 for the $100k and up category with this award winning bedroom! As a result, we would like to give a huge thank you to everyone who voted.
We completed this project in multiple parts with the help of our subcontractors and the designers at TEW Design Studios. The Master Bedroom was in need of a full makeover. Therefore, with the help of our friends at TEW Design Studios we were able to bring in a whole new look. First, we started by demolishing an existing wall that split the room in half. A drop-down tray ceiling was installed with continuous LED rope light around the ceiling.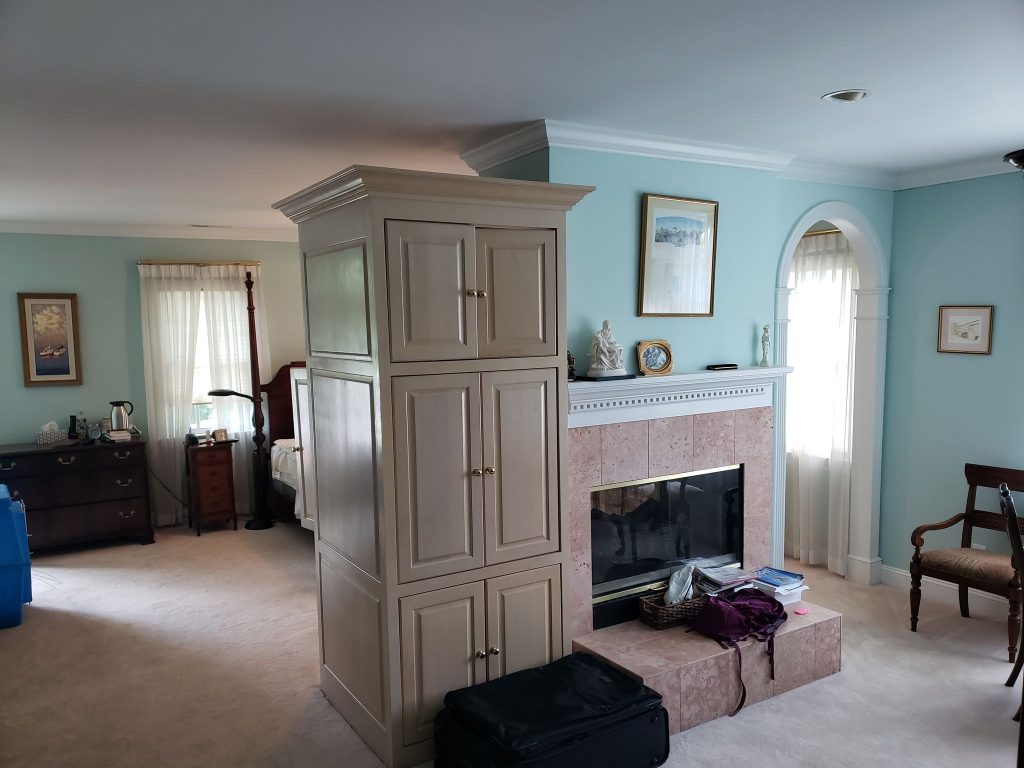 In addition, we relocated the master closet. A picture frame wainscoting on the walls and Master Bedroom French doors at the entrance to the bedroom added a elegant look. Next, private spiral stairs were showcased in the original closet now leading to the finished attic. As a result, this gave the Master Suite the perfect private walkway to the finished attic.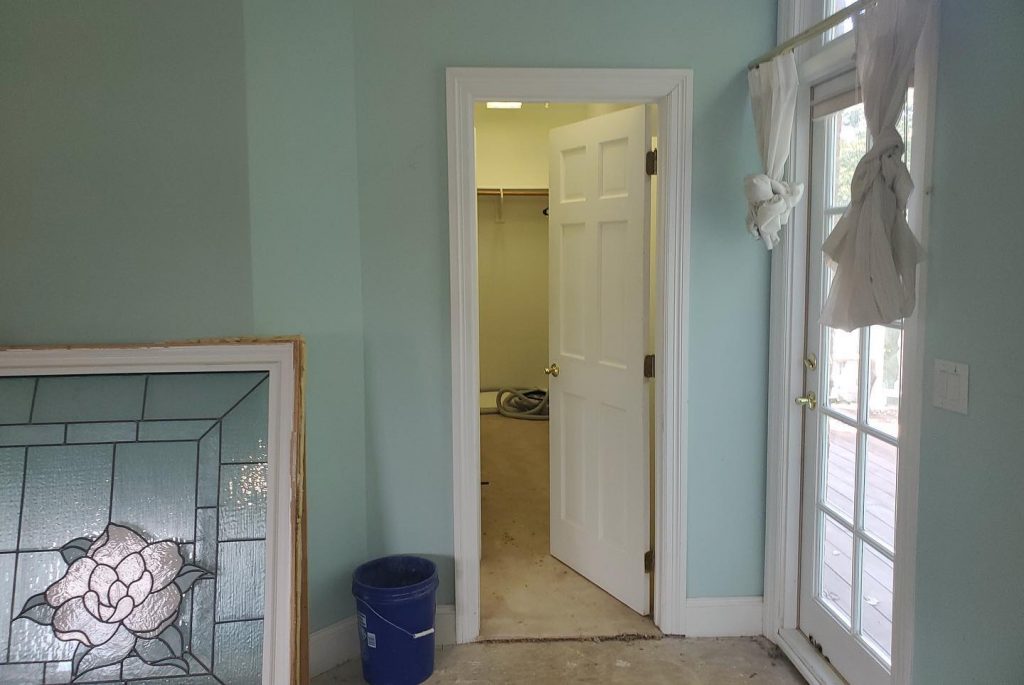 This award winning bedroom was transformed into the ultimate Master Suite! View more photos of this remodel under Whole House #9 in the galleries section of our website.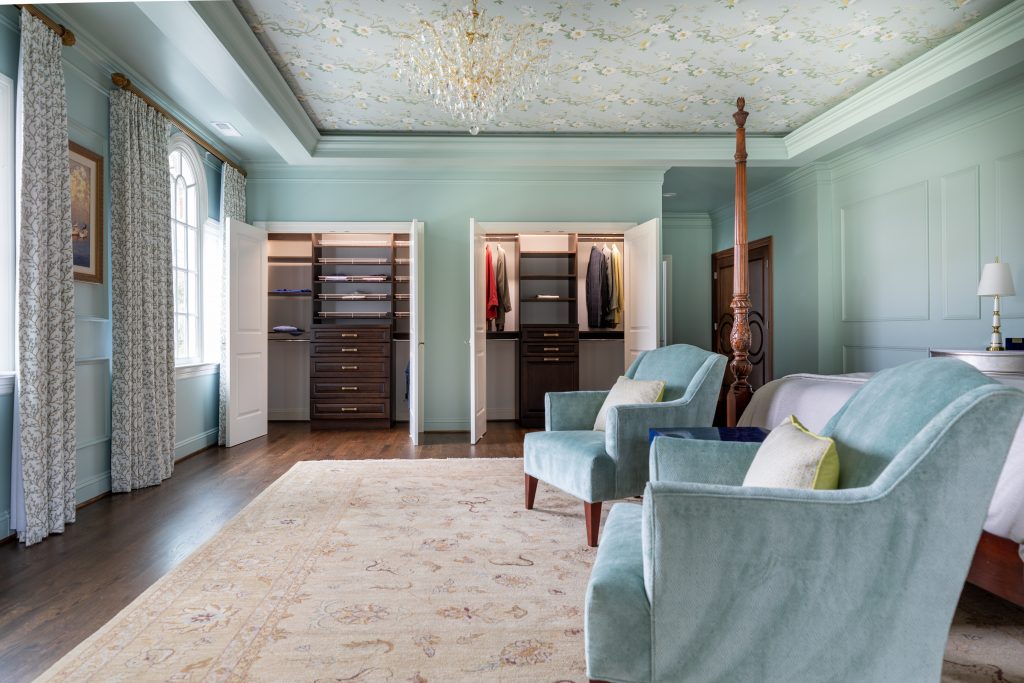 Check out our 2nd place winners in our next post, 2020 HBA 2nd Place Winners.