The Predicted Statement Home Remodel Trends of 2021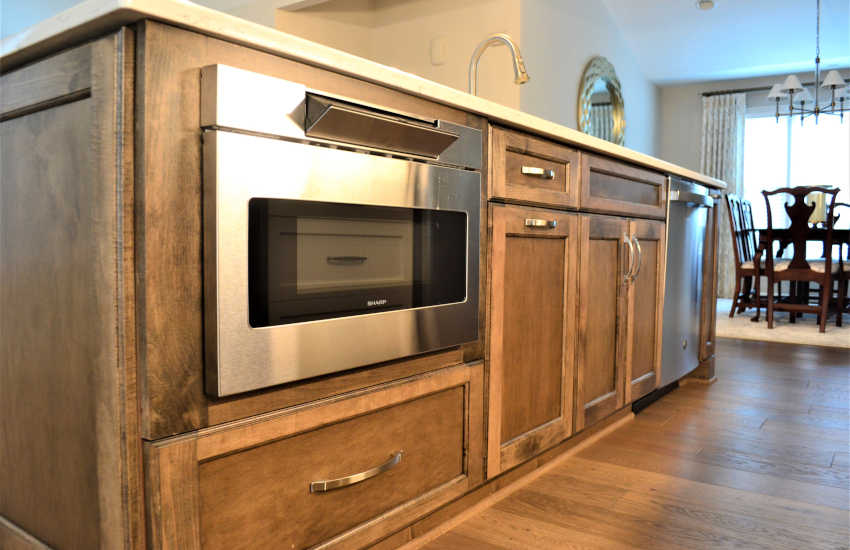 After the year we've had many of us are looking for a fresh start and new beginnings in 2021. Since we've been spending so much time in our homes, its the perfect place to start! Here are a few of the predicted home remodel trends for 2021 that we are seeing so far.
Texture on Walls
Shiplap was all the hype in 2020 but stepping into 2021 we are embracing textured walls in a new way. For this powder room a lattice wall was the way to go, adding depth and dimension to a small space. In 2021 "..designers and homeowners alike are discovering that they can play with certain elements in a room by using what is already there.." in this case, the walls.
Oversize Rectangle Tile
A trend that we started to see towards the end of 2020 has taken over 2021 bathrooms everywhere! Classic subway tile in bathrooms are being replaced with oversized rectangle tiles in classic patterns from herringbone, stacked and brick. This new large format tile helps to trick your eyes into expanding your formerly small space.
Wood Grain Cabinets and Countertops
The classic all white cabinets is a forever trend. But, in 2021 we are seeing more and more wood cabinets in kitchens especially in the island. Instead of your classic all-white kitchen why not embrace the natural look with wood-grain cabinets and counters?
Funky Color Palettes
A 2020 trend we loved and know will continue into 2021 is funky color palettes! In addition, with the hard times of this past year many are looking for happiness and easier times. Brining in bold colors and styles to your home will make the transition to 2021 a happy one! Lose the classic neutrals and remodel with a funky color palette.
Bathroom Tech
All above, with hygiene and cleanliness making a bigger statement then ever, new bathroom innovations are on their way. Smart temperature bathroom floors, motion sensor lighting and touchless everything. You are guaranteed a cleanly home.
Freys Remodeling is keeping up with these remodel trends in 2021. Saw something you like? Send us a message and start your remodel off right!