Featured Project | Waterfall Legs in the Kitchen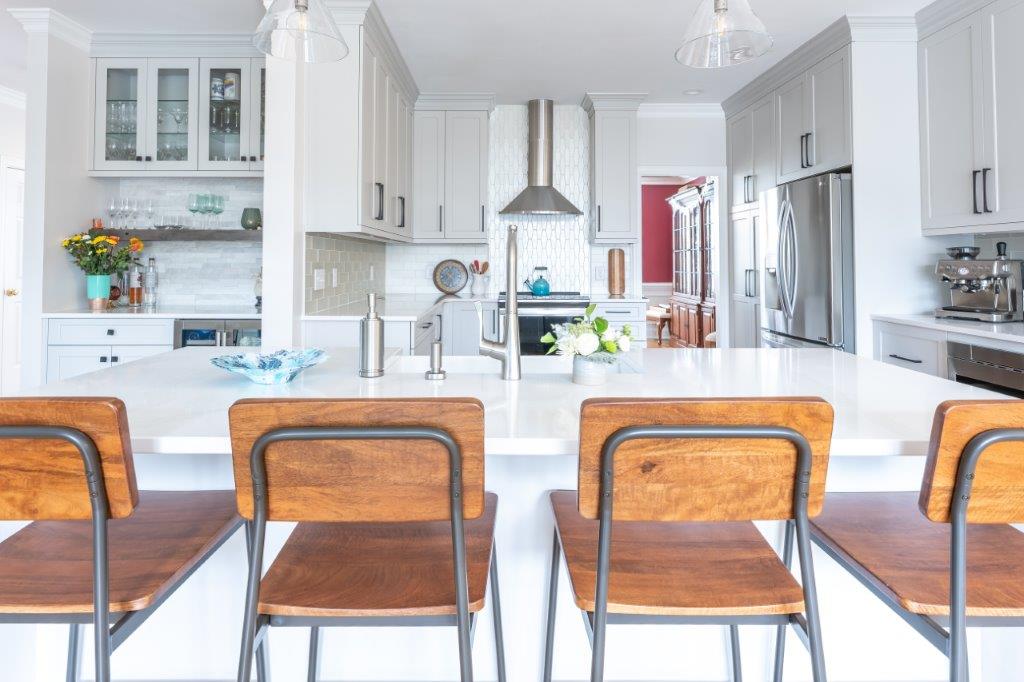 We recently finished this kitchen remodel and had to share it! This space features a new layout, waterfall leg island with beautiful countertops tile and an incredible transformation!
Overview
After their Master Bathroom remodel in 2015 these homeowners wanted to brighten up their dated kitchen! The original kitchen was dated with dark cabinetry and countertops, poor lighting and dated appliances. This space was dated but it had tons of room for improvement.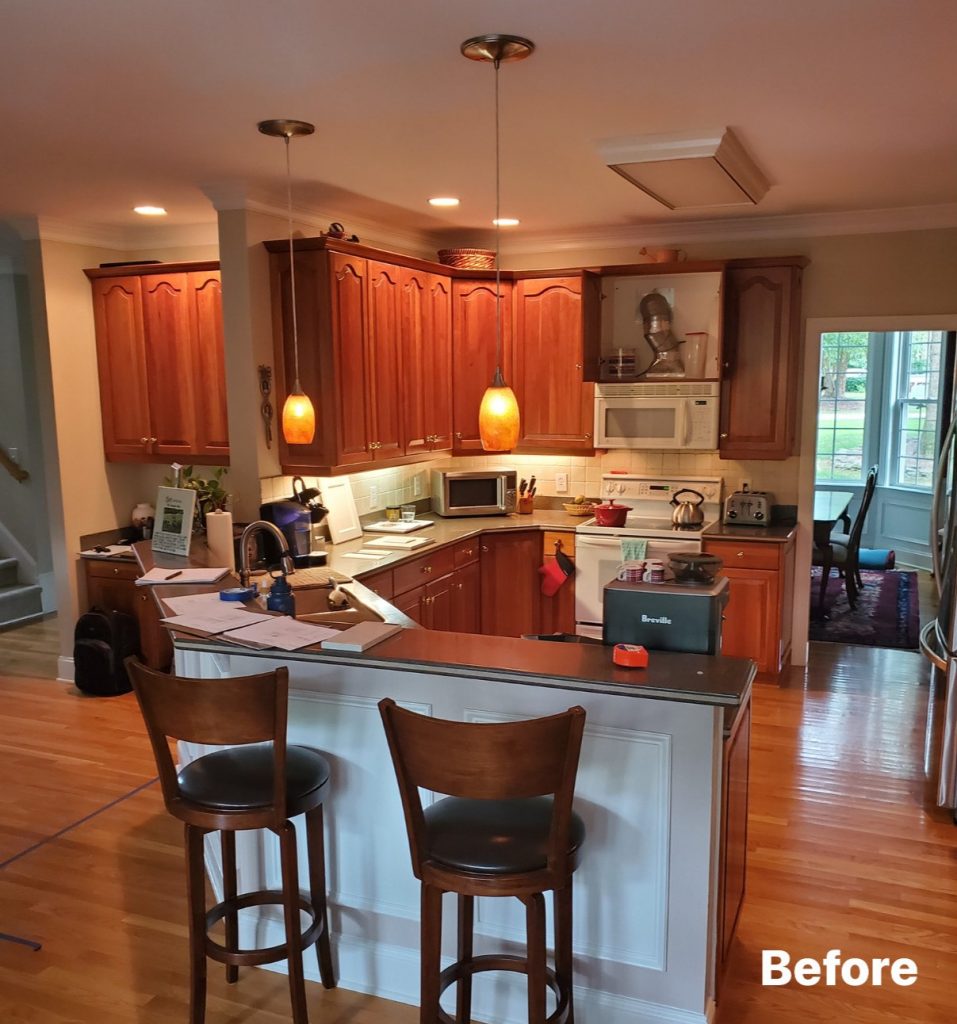 The Remodel
With the help of Rebecca Rotella Riley and the Kitchen and Bath Galleries team were able to turn this dated space into a new highly functional space.
Demo
The original backsplash, countertops and cabinetry were removed as well as the pendant and fluorescent lighting in the kitchen and bar area.
Install
All new plumbing fixtures were supplied by Kitchen and Bath Galleries and installed by Freys. A new Farmhouse Style Sink in Fireclay White was installed in the island and new cabinetry and countertops came next.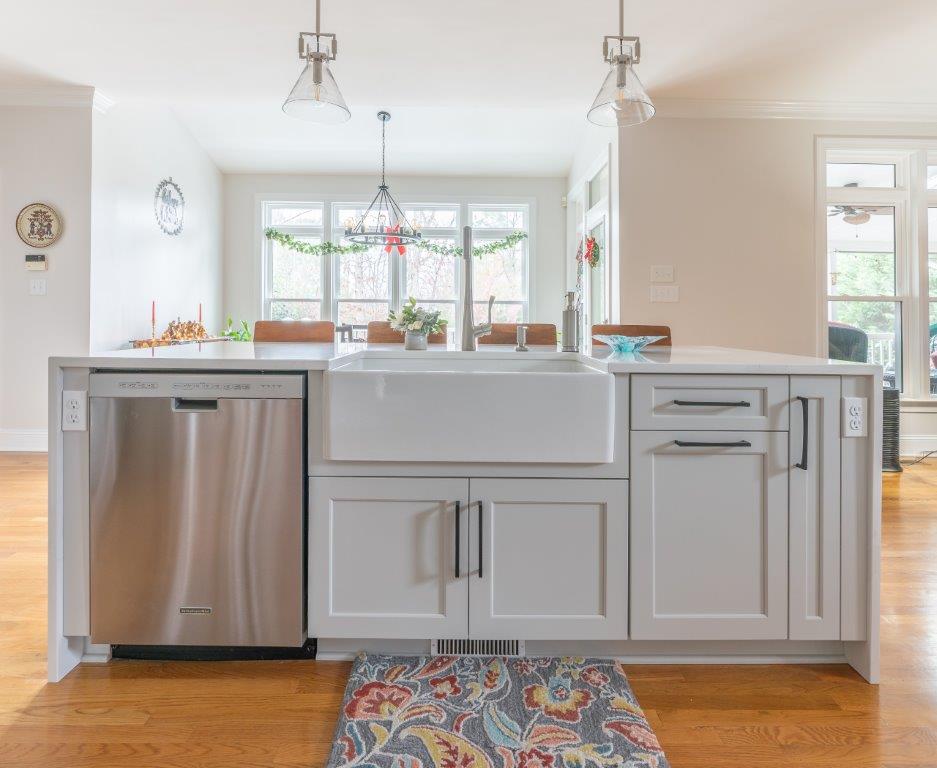 The design work installation came next. Astoria Pegawai Highball glass backsplash was installed to the ceiling at the Hood Vent. Then, Glass Deco 3″x9″ Astoria Bergamot Silk Tile from Triangle Tile and Stone was to be installed at the Range.
A new Chimney Hood and 30″ Electric Range was installed in place of the dated microwave and stovetop.
Next, a floating shelf was added to the bar area. New clear glass cabinetry with glass shelves and a 24″ bar fridge were then installed in the new space.
Finally, across from the bar area Mitered Waterfall Legs supplied by Absolute Stone were installed on both sides of the island.
This dark and dated space quickly transformed into a new eye catching space! For more photos of this remodel go to kitchen Gallery #23 in our portfolio!