Astounding Bathroom Tile Trends for Your Next Remodel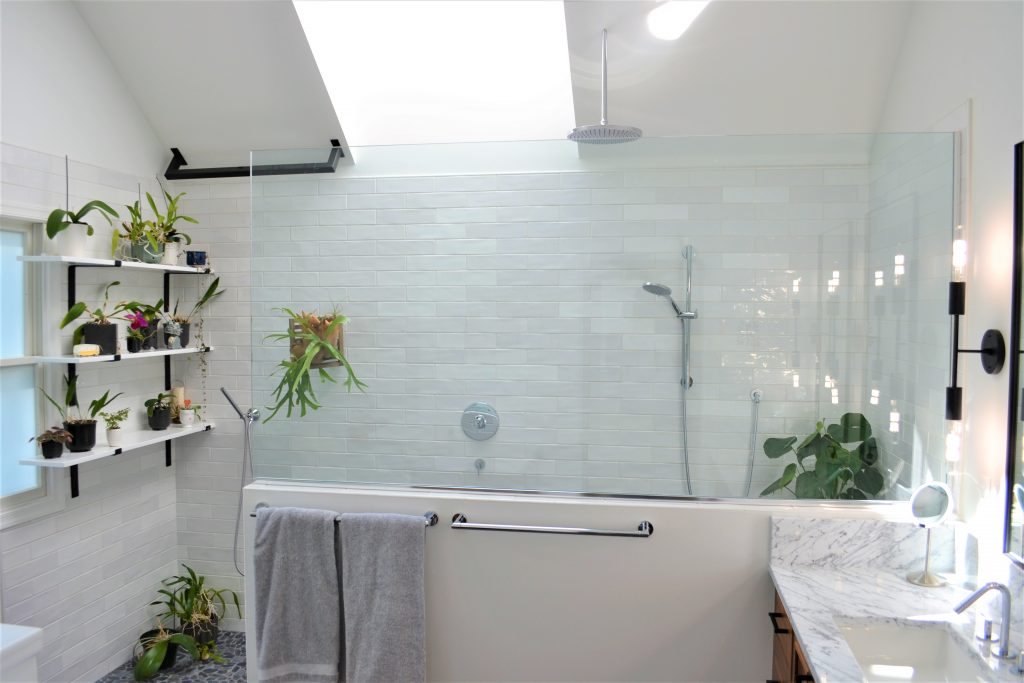 The tile we choose for our bathrooms affect the overall look for our remodel. It comes in all shapes, sizes, colors and textures. Here are the top four tiles we are seeing in bathrooms all over Wake County.
Dimensional Tiles
Tiles come in many colors and textures. Now they are coming in even more shapes. Throughout many of our bathroom remodels we are seeing more and more geometrical shaped tiles, hexagon being a popular choice.
Large Tiles
The classic subway tile has always been a popular option. Many are going even bigger in their bathrooms with large tiles in the shower.
Subway Tiles
Subway tile has been the number one most popular tile option in not only bathrooms but kitchens too. It continues to takeover bathroom remodels and now is coming with even more pizazz. Contrasting grout colors against the classic white subway tiles is changing the appearance of this classic look and adding a little something extra.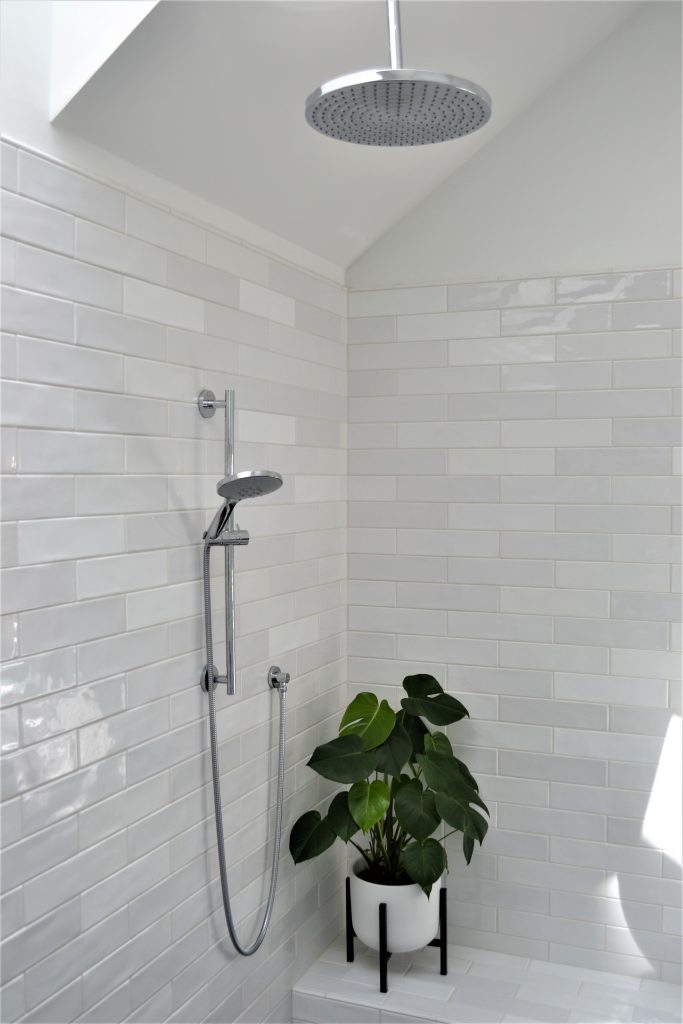 Neutral Tiles
Neutral is always a safe bet. Looking to remodel for a big move? Neutral tile colors such as nudes and greys in the bathroom is a easy way to update your space and still allow for color changes even after your remodel.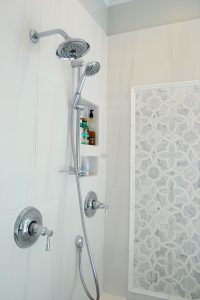 Bathrooms are our sanctuaries and our oasis. We spend more time than we think in the bathroom so why not make it beautiful! Interested in a remodel? Send us a consultation request form under "Contact Us" on our website and bring your bathroom dreams to life!